Page Reference:
2e7d161c-9777-11ee-8652-f5ca06c69099
Firefly Car Hire Guide to Spain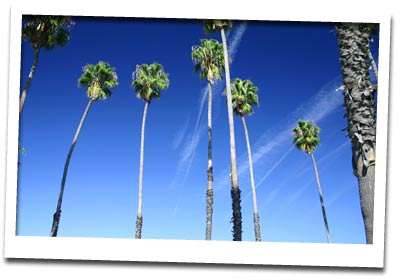 To make the most of your holiday to Spain, you really need to hire a car. Spain is one of the largest countries in the EU and many of its most interesting attractions aren't based in the cities.




Car Hire in Spain – Benefits

Whether you want to take in sights of Spain's capital, Madrid, watch a match at FC Barcelona's Nou Camp, explore the Enchanted City in Castilla la Mancha, lay on the beach in Alicante or watch Formula One cars race through the streets of Valencia, you really need to hire a car.




Although Spanish cities like Madrid, Seville and Barcelona have plenty to offer, hiring a car will allow you to explore the surrounding areas properly. If you hire a car when you're in Spain, you can use one of the cities as a base and visit local World Heritage Sites, beaches and national parks.




You can also take full advantage of your Spanish hire car by breaking up your holiday and staying in different locations, or exploring Spain on a driving tour. You can even use your Spanish hire car to visit Portugal's capital, Lisbon, for a few days. Hiring a car means that you can plan trips without being restricted by public transport timetables.




Car Hire in Spain – Holiday Hotspots

There are many places to see in Spain, so work out where you want to go, think about what you want out of your holiday.

Do you want to shop? If so, the city centres of Barcelona, Seville and Madrid offer some of the best in designer stores and local boutiques selling unique creations.

If you want to work on your tan, visit Alicante or Valencia where wide, golden, sandy beaches are in abundance. Spain also has many ski resorts in the Pyrenees and the La Rioja regions if skiing or snowboarding is your thing. Once you've decided what you want out of your holiday, you'll find that it's much easier to get around if you rent a car. You can base yourself in one place and then go wherever you want, whenever you want.




To help you to plan your trip to Spain, we've produced guides to some of the most popular destinations, together with details of some of the attractions that you can visit when you hire a car. Click on the links for more information:

Car Hire in Spain – Hints and Tips


Here are some hints and tips on driving a hire car in Spain:
Remember to drive on the right hand side of the road.
Don't obstruct fast lanes.
If your hire car is fitted with front and rear seat belts, you and your passengers must wear them.
The maximum speed limit is 120km/h (75mph).
Two warning triangles should be carried at all times, in case of emergency.
Don't drink and drive. The maximum amount of alcohol that you are allowed to have in your system is only 0.25 milligrams of alcohol per litre of blood. Spanish police are even tougher on those who have only just passed their driving test.
There are several types of road in Spain, so it's a good idea to familiarise yourself with them:
Autopista: These roads are motorways and can be toll roads. They usually have a prefix of A or E. The maximum speed on this type of road is 120km/h.
Autovia: A dual carriageway which may not have a central reservation and which is subject to motorway restrictions. Speed limits can vary from 80 to 120km/h.
Carretera Nacional: A single lane main road with N or CN as its prefix. Speed limits can vary from 60 to 100km/h.
Carretera Comarcal: Country roads with a C Prefix. Speed limits range from 80 to 100km/h.
Carretera Local: Local highways with a speed limit of 100km/h.
Check our locations in Spain for more information:


Car Rental Software
by

Thermeon